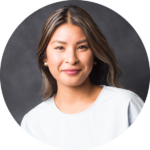 I'm a Silicon Valley-based personal technology columnist at the Wall Street Journal.  Previously, I was with BuzzFeed News covering tech giants.
Here, you can read my some of my work or follow me on Twitter + LinkedIn.
The best way to reach me is via Twitter. My DMs are open @nicnguyen. You can also message me using the encrypted chat app Signal at 415-943-0446 or email me at nicole.nguyen@wsj.com.