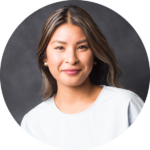 I'm a Silicon Valley-based reporter at BuzzFeed News covering tech giants.
Here, you can read my some of my work or follow me on Twitter + LinkedIn.
If you have information about Amazon, a security vulnerability, or an app improperly collecting data, I'd love to hear about it: Reach me via email, nicole.nguyen  at buzzfeed.com, or on Signal at 415-943-0446.