I am a technology reporter at BuzzFeed News based in San Francisco, California. I've spent the last six years reviewing all kinds of consumer products, from phones to smart home tech. Now, my beat covers tech giants, and how their products and policies affect the lives of their consumers.
If you have a tip related to Amazon, digital privacy, or security, please contact me using the email address and Signal number below.
I've written about Amazon's fake review economy, how app developers secretly sell your location data, previously unreported security flaws, and why tech companies are all-in on the battle for your voice.
You can find all of my work on my BuzzFeed author page.
Follow me on Twitter + LinkedIn.
---
Contact
Have information or tips on a story that's not getting covered, but should be? You can send me an email at nicole.nguyen at buzzfeed dot com.
You can also reach me via text on the encrypted chat service Signal at 415-943-0446. Or via secure email using the PGP key found here.
---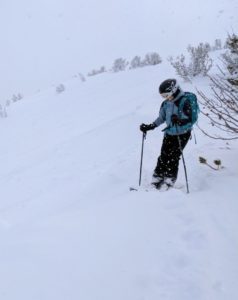 When I'm not  at a computer, I'm probably outside swimming, skiing, biking, or backpacking. Send me a note with your outdoors-ing or Vietnamese food recs to my personal email: nicomnguyen at gmail dot com.